It's been a pretty wild ride writing
Guide Me Home
. At first, I planned on splitting the finale in two novellas a-la
Infinity War & Endgame.
Then I decided against it (thinking about all the angry Marvel fans who initially did not approve of the final two Avengers films being split in two instead of being a massive 6 hour long ordeal..)
Then life got in the way and messed up my planned summer release, which I didn't bother mentioning because around the same timeframe, I was...
*graduating college (no biggie, can totallllly plan a book release around finals and graduating)
*getting a puppy
*catching up on all the commitments I'd slacked off on during the last year and a half of college (oof)
*having migraines incessantly
*launching a business
*having a grad party
(credit:
The Office //
Imgur)
So anyway, I didn't even get the first draft of
Guide Me Home
done until Camp NaNo, where my 35k goal swept on by and was trumped by 45k. Then 50k - officially a novel....and then 65k. I think it sits around 66,000 words right now, which makes it the longest book in the series.
And let me tell you, there is NO filler in this book. No fluff chapters. Every chapter has a key detail you'll need. Foreshadowing. Fun things.
Then my original plan was to do a December 6th release, because I thought it would evade the Black Friday insanity. Not a great marketing plan, because everyone's sick of getting those ads and seeing fun new things for sale, right? On top of that, before deciding on the release date, I had signed up for some blog tours that I didn't expect to be accepted into, and their posts will be around that time, so I didn't want to balance a launch with tour commitments. (Definitely stay tuned for those December 6th & 7th -- I'm super excited!!)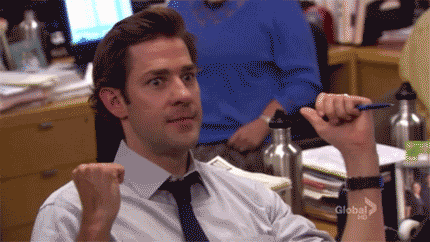 (Credit:
The Office //
Global HD)
So I did a quick poll on Instagram and the ayes have it --
I will be releasing Guide Me Home early (say beginning of next week, unless KDP hates me, and frankly, that's a real possibility, although things have been going well so far). That's right.
The final chapter (er, novel) is coming almost 2 weeks early!
That's not all, though. I'm releasing the novel and knocking it down to a sale price
immediately.
So if you want to read it, you'll definitely want to snag it while it's on sale.
The Kindle price will officially be $4.99, but between the release date and December 6th (honoring the original release date), the book will be priced the lowest Amazon will let me, which is only $2.99! That means you'll be able to buy a copy for almost half price through the first week of December. Paperbacks will also be available, and I'll be offering signed copies for ~ $10 shipped when I can get some shipped in. Paperbacks will be $7.99 on Amazon.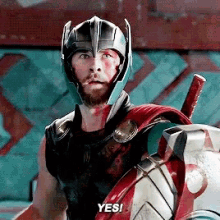 (credit:
Thor: Ragnarok
//Tenor)
So what do you guys think? Are you excited for the release? Leading up to it, I'll be sharing my favorite quotes and some other fun things about the book. Stay tuned!
Also, if you're interested in buying a signed copy from me, please let me know in the comments or email me if you definitely plan on it, so I can figure out how many to buy. I'll invoice you when I get the books in. They should be available for shipping in time for Christmas!